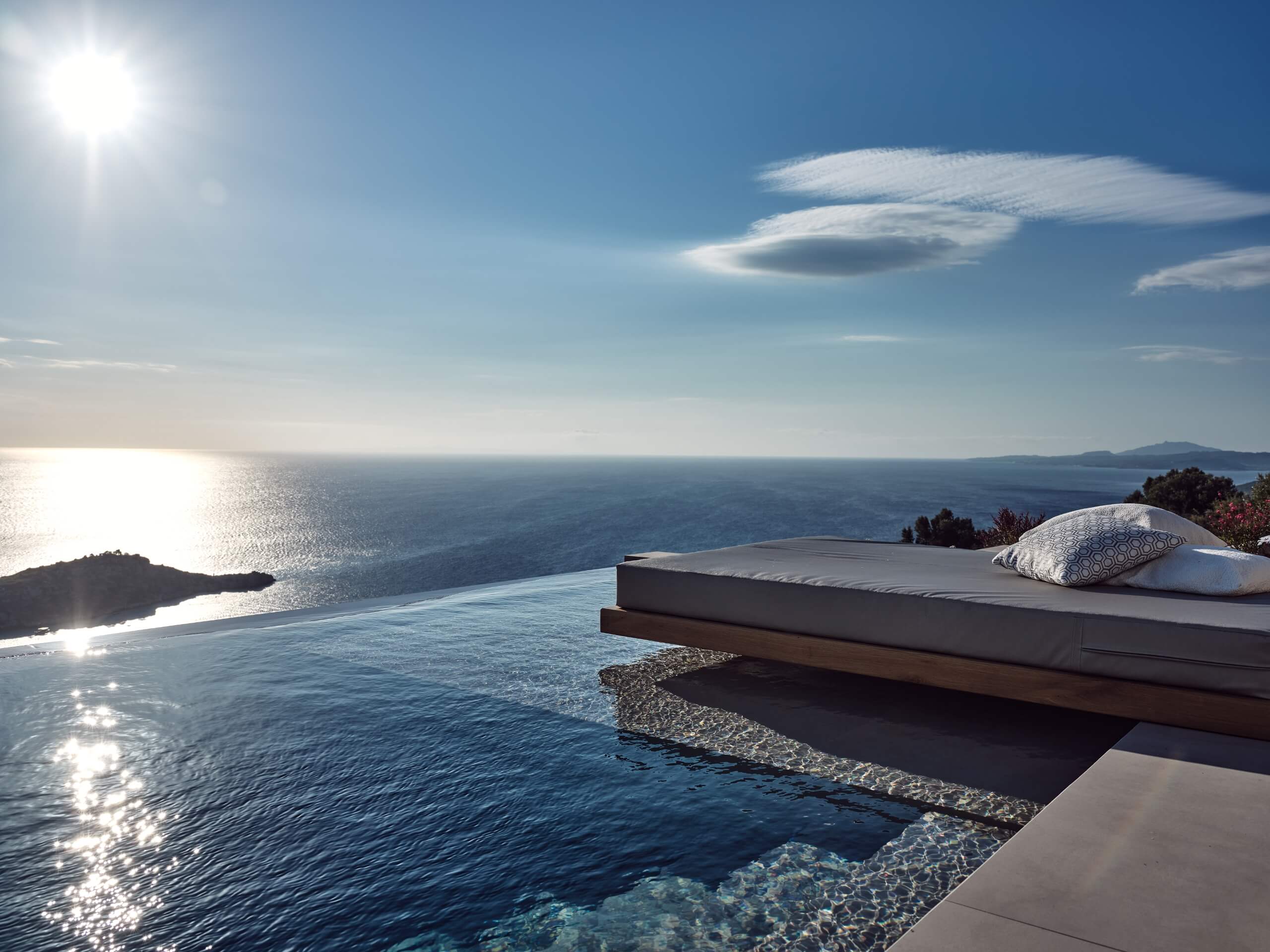 ZAKYNTHOS LUXURY POOL VILLAS
Welcome to Etheria Luxury Villas & Suites
Where the clear Mediterranean sky and the Ionian Sea seem to meet, lies Etheria Villas & Suites, a luxury holiday home complex of unmatched beauty and unparalleled serenity, just 600m away from the beach of Agios Nikolaos. The view from each residence is amazing, while the Villas themselves are built according to a unique blending of traditional Zakynthian architecture and modern comfort. Enjoy the marvellous surroundings from your private swimming pool – which also features a Jacuzzi function.
LUXURY VILLAS ZANTE ZAKYNTHOS
Etheria Villas & Suites consists of four accommodations, two Luxury Suites with Private Pools (Rosa & Jasmine), Villa Olivia and Villa Menta. The resort, situated upon a slope for optimal view of the surrounding area, is newly built and carefully tended, offering privacy and luxury.
The Etheria Luxury Suites
The Etheria Luxury Villas
LUXURY SUITES ZAKYNTHOS ISLAND
Etheria Villas & Suites offers you a wonderful holiday accommodation experience, with a wide variety
of amenities and facilities!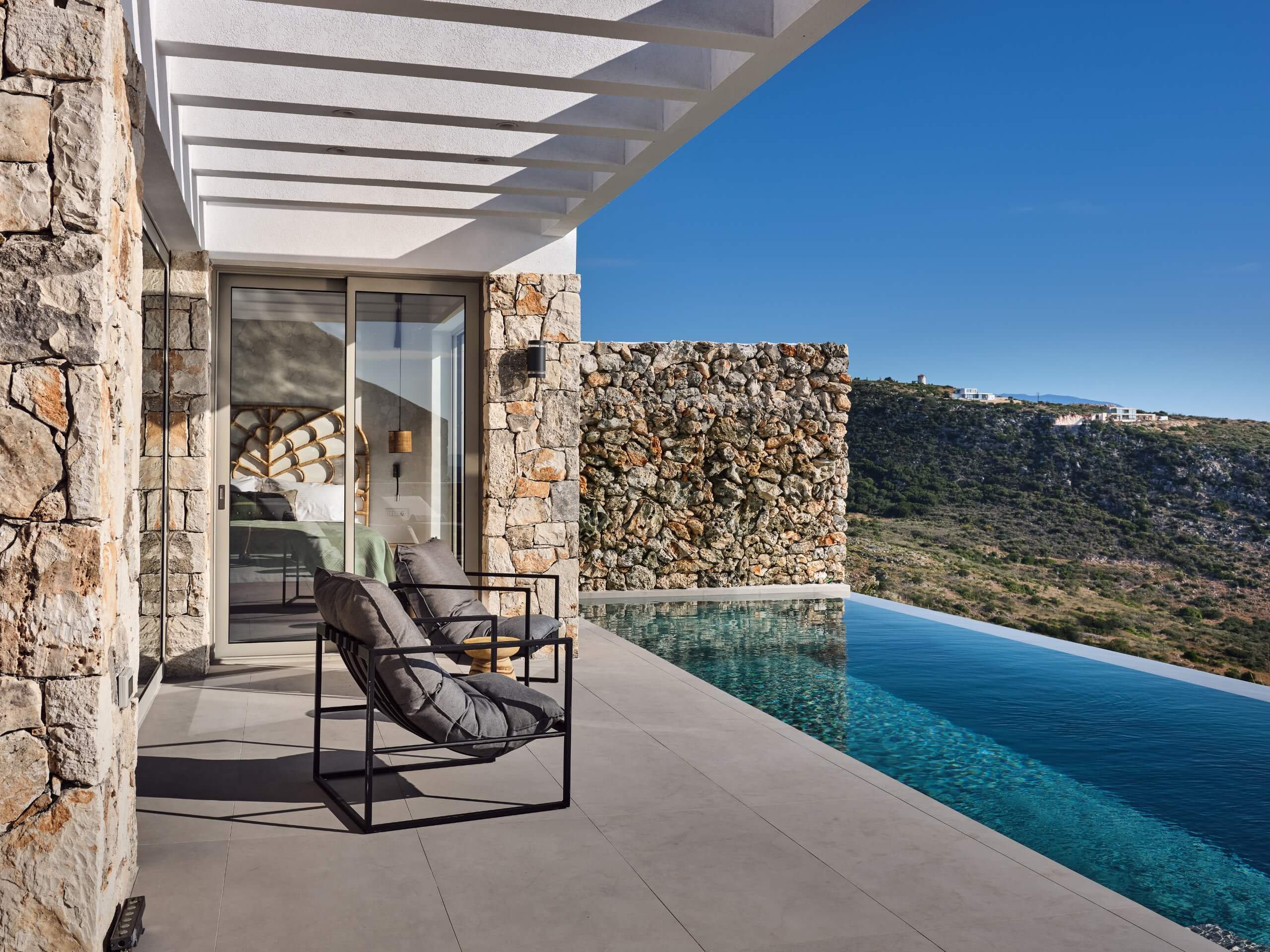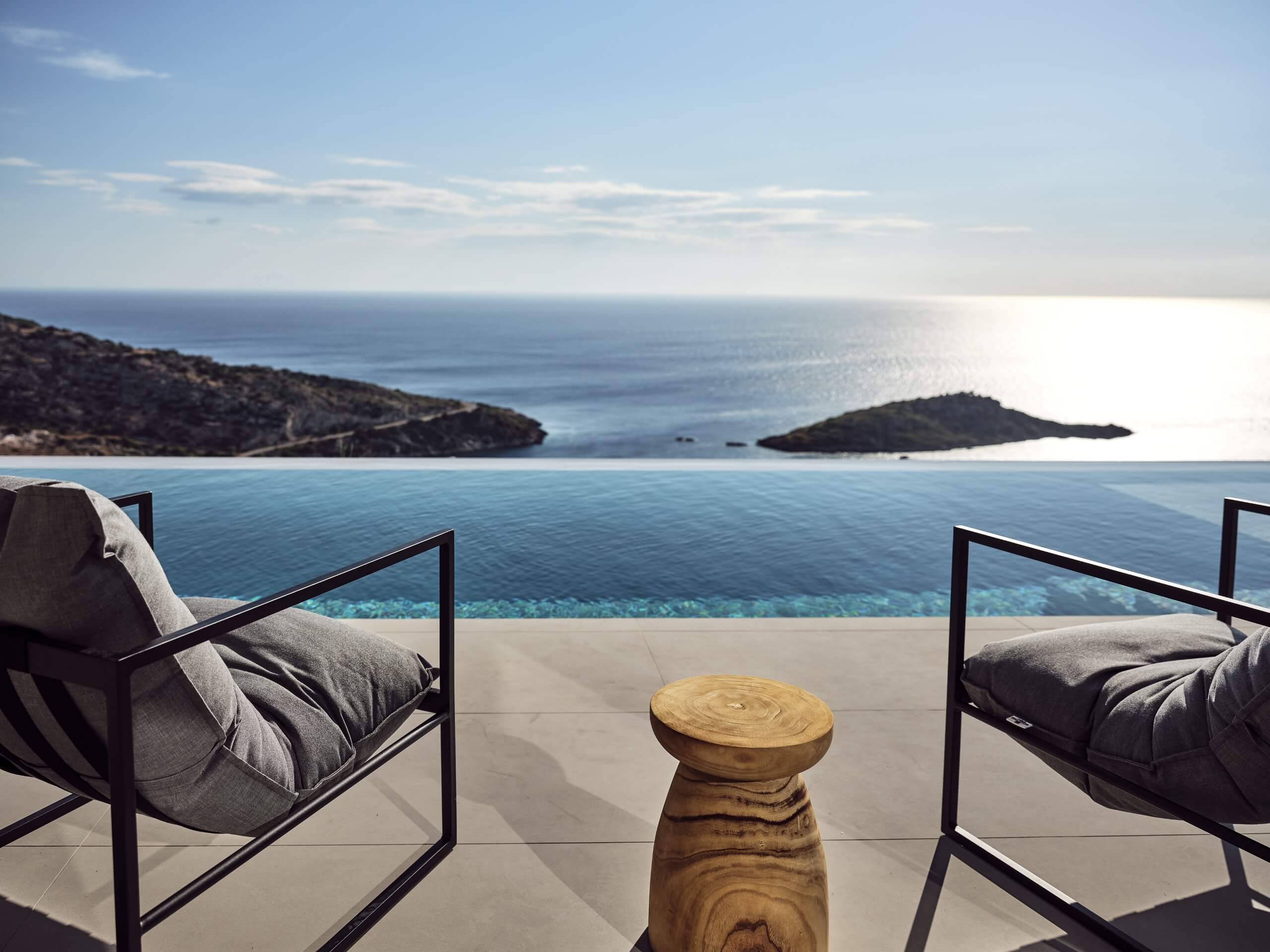 ZAKYNTHOS LUXURY POOL VILLAS
A seemingly endless sea, flowing eternally towards the horizon, as the rays of the sun glisten playfully on the myriads of waves. A view beyond any comparison- a view that is all yours.  
Dine in the privacy and comfort of our estate with our selection of Greek – Mediterranean cuisine from our private Chef.
Awaken your inner world as you rejuvenate spiritually and bodily under the guidance of Yoga teachers.
A soothing massage is the best way to feel a profound relaxation, the quintessence of the ideal vacation.
Experience the ultimate luxury & adventure by renting a private yacht or boat to explore the wonders of Zakynthos.